Exterior Painting Services
The #1 Painting Company in Valrico, Lithia, Fish Hawk, Brandon, Tampa, and Surrounding Areas
Get a No-obligation, Free Painting Quote Today!
PREMIUM Exterior PAINTING SERVICES
Welcome to Peach Painting, Tampa's leading exterior painting company! We provide professional and reliable painting services for homeowners and business owners in the Tampa area.
Our team of experienced painters have the skills and knowledge to enhance the curb appeal of your property. We use only the highest quality paints and materials to ensure a long-lasting, beautiful finish that will protect your home or office from the Florida elements.
Our exterior Painting Services Include:
House painting
Shed & structure painting
Stucco repair & painting
Wood siding & shingle painting
Vinyl & aluminum siding painting
Deck & fence staining
Brick painting & limewashing
Railings, trim, & fascia painting
Power washing
Free color consultations
We understand that every client has unique needs and preferences, which is why we offer a wide range of colors and finishes to choose from. Our color consultant will work with you to choose the perfect colors for your property and provide expert advice on the best type of paint and finish to use.
We are fully licensed, insured and have a proven track record of satisfied customers. We will work closely with you to ensure that the job is completed on time, within budget, and to your complete satisfaction.
Contact us today to schedule a free estimate and consultation. Let us help you enhance the beauty of your property and increase its value!
Why Hire A Professional Exterior Painter?
FLawless Pro Paint Finish
Minimize Costly Future Repairs
FAQS
Frequently Asked Questions about exterior Painting:
What is An Exterior Painting Service?
As the name suggests, "exterior painting" refers to services of painting surfaces outside of a building or home. This can include anything from the trim and siding to the windows and doors. A fresh coat of paint can do wonders for the curb appeal of your property, and it is also an important part of maintaining the structural integrity of your home. In addition, exterior painting can help assist in maintain and increasing your home's value.
What are the benefits of Exterior Painting?
Painting the exterior of your home offers many benefits. One of the most obvious is the improvement in curb appeal. A fresh coat of paint can give your home a new and updated look that will make it stand out in the neighborhood. Additionally, painting the exterior of your home can protect it from the elements. A quality paint job will protect your home from the sun, rain, wind, and other weather conditions, which can prolong the life of your home's siding and other exterior materials. Exterior painting also can increase the value of your home, should you decide to sell it in the future. Furthermore, regular maintenance painting can help identify potential issues such as rotting wood or leaks before they become major problems, which can save you money and prevent damage to your home in the long run. Overall, painting your home's exterior is a great investment that will not only improve the appearance of your home, but also protect it and improve its value.
How frequently should you repaint your home's exterior?
The frequency of painting the exterior of your home will depend on a variety of factors such as the type of paint used, the quality of the paint job, the climate, and the condition of the surface. Generally, a paint job on the exterior of a home can last anywhere from 5-10 years, but it's recommended to check for signs of fading, chalking, cracking or peeling paint, and general wear and tear.
It is generally recommended to have your home's exterior painted every 5 to 7 years, but in some cases, it may need to be painted more frequently, especially if the paint is peeling or chalking, or if you live in an area with harsh weather conditions. The best way to determine when your home needs to be painted again is to have a professional painter perform a thorough inspection of the exterior and make a recommendation based on their assessment.
It's also important to note that regular maintenance such as power washing, caulk and sealant replacement, and minor repairs can extend the life of your paint job and prevent the need for a full repaint. Therefore, it's advisable to have a professional inspector take a look at your exterior every year, and schedule maintenance painting if needed.
How long does it take to paint a home's exterior?
The amount of time it takes to paint an exterior depends on the size and condition of the property. A small home in good condition can usually be painted in a few days, while a large home with multiple stories and a lot of trim may take a week or more.
Should I DIY my painting project... or hire a pro?
There are benefits to both hiring a professional painter and painting your home yourself. If you're considering painting your home yourself, it's important to factor in the cost of paint and other supplies, and the time it will take to complete the project. For some, time is the one of the largest deciding factors.
Hiring a professional painter may seem more expensive than taking a DIY approach at first, but not only it will save you time, it will ensure the job is done correctly and flawlessly. When it's done right the first time, you' wont need to additionally hire a professional to fix DIY mistakes.
Having an expert in your home can also ensure any repairs to surfaces are done correctly as well — which helps prevent and minimize future costly repairs.
100% 5-Star Ratings!
What Our Customers Are Saying:
[trustindex no-registration=google]
Providing The Best Painting Services In Tampa, Fl
We believe in hard work and honesty to reach the best results. Our highly trained team of experts strives to outperform and over deliver on every front.
Request a Quote Online
Call Now: (813) 670-8766
Quality first
Why choose us
We believe in hard work and honesty to reach the best results. Our highly trained team of experts strive to outperform and over deliver on every front. Our keen attention to detail allows us to strive for perfection, and we never settle for anything less.
Get the precision and diligence that your project deserves by choosing our team of qualified contractors. We're standing by to learn how we can help your project, so call or fill out our contact form today.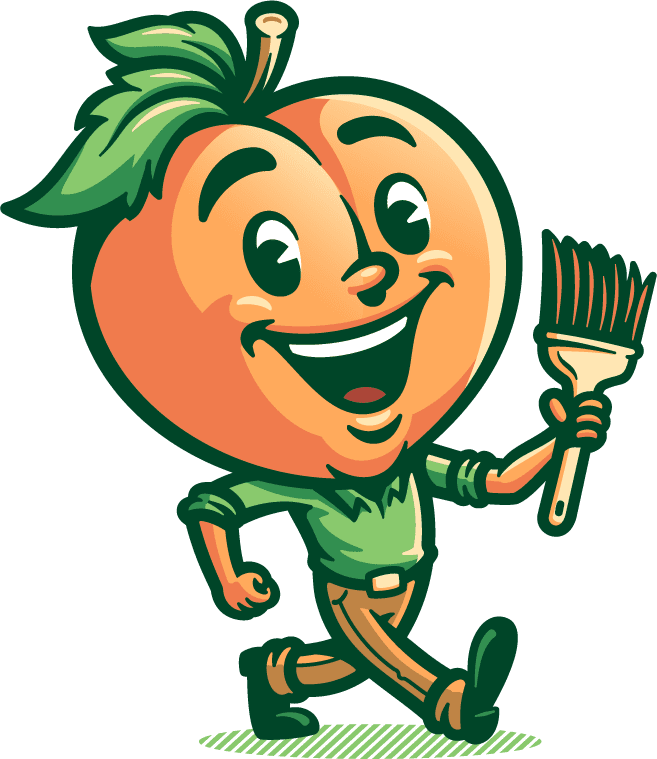 Specialized Painters for Every Job
Our expert painters, refinishers, and color consultants are artists and masters of their crafts. In addition, because we're based in Florida, we know how to deal with the unique challenges that painting in a tropical climate can present.
Fully Licensed & Insured
We're a fully licensed contractor and trusted in the industry to provide top-quality services. This includes being both PCA and EPA Certified. We're also insured to protect your home or property from any unlikely job site accidents.
Free Painting Quotes & Color Consultations
Our neighbors in Tampa and the surrounding areas can call or fill out our form for a free quote with zero obligations. Know your home is ready for a facelift but having a little trouble deciding on color combos or finishes? Our team of experienced painters can help you choose the right paint, color, and finishes for all your home painting project needs.
The Proof is in our Stellar Reputation
We are always grateful to receive all customer feedback. Especially when we hear about our skilled workmanship and superior service being appreciated and reccomended— and we're proud to maintain our high star ratings on Google and other review sites.
Tampa Bay's #1 Choice for Painting Companies!
Whether you need painting or resurfacing services in Valrico, Brandon, or anywhere else in the Tampa Bay area of Florida, Peach Painting is the company you can trust.
Our mission is to provide unparalleled customer service, coupled with integrity and the highest quality craftsmanship to help you transform your house into a home reflective of your taste and personality.
Transforming our neighbors' homes, one neighbor at a time, through inspiration, teamwork, and honesty.
Honesty • Integrity • Passion • Inspiration • Accountability
For The Best professional painting services in the Tampa Bay area, contact the experts at Peach Painting today!
Fill out the form below to request your free quote & consultation appointment.