Choose the #1 House Painting Company in Tampa, FL
Get a No-obligation, Free Painting Quote Today!
Professional PAINterS in Tampa
Tampa, FL is home to a wide variety of residential properties, from historic homes to modern architectural masterpieces. Each home is unique, with its own style and character, and painting is one of the most effective ways to enhance its beauty and add value.
At Peach Painting, we understand that your home is a reflection of you and we are dedicated to helping you enhance its beauty and increase its value. As a family-owned and operated residential painting company based in Tampa, FL, we are proud to serve the communities in the surrounding areas.
Why Hire A Professional Painting COmpany in Tampa?
Family Owned & Operated — Interior & Exterior Painting
Trusted House Painters in Tampa Since 2015
Our team of experienced painters offers a wide range of residential painting services, including interior and exterior painting, color consultation, power washing, wallpaper installation and removal, and drywall repair. We use only the highest quality paints and materials to ensure a long-lasting, beautiful finish that will transform your home.
Homeowners who choose to hire professional painters, like Peach Painting, benefit from the expertise, experience, and attention to detail that comes from working with trained professionals. Our color consultant will work with you to choose the perfect colors for your property and provide expert advice on the best type of paint and finish to use.
In addition, professional painters have the tools, equipment, and knowledge to complete your painting project safely and efficiently, without causing any damage to your property. This can save you time, money, and the hassle of having to make costly repairs down the line.
100% 5-Star Ratings!
What Our Customers Are Saying:
Brooke Montgomery
2023-08-03
Russell showed up & extensively walked me through the best, and the most cost efficient ways of repainting an entire home. Ronnie, was the head of my team. My team consisted of 4 painters who went above and beyond my expectations and their roles. They completed the entire project in about 2 days doing ceilings, walls, floorboards, and doors. My house was challenging to say the least. They were exceptionally helpful and understanding. I will 100% use them on my next project. I have been recommending them to everyone. I can't thank them enough, my house looks brand new.
We recently completed our interior painting with Peach. The experience from start to end was Fantastic. Once I reached out, the appointment was setup instantly. Russel arrived the next day and gave me an estimate that was very reasonable. The crew showed up on the date promised and completed the job with utmost professionalism. The communication throughout was great. I would highly recommend them for any painting needs.
From the first meet with Russell to spending 3-days with Ronnie, Louis, Carlos and other Peach Painting employees the experience was awesome. Not only did they accommodate a tight schedule for us but their work on our ceilings, walls, doors, and trim was beyond reproach. Cabinet refinishing is in process and the two tone look is already amazing. Will see them back when our bath is remodeled and to do exterior painting. If you want a professional paint refresh at a great cost with better people pick a Peach 😀
From start to finish my experience was exceptional. Obtaining a quote was simple quick and professional. They gave clear expectations on scheduling the project and followed up closer to that time to confirm. When I asked questions - I was given detailed and prompt responses. The crew communicated well and showed up in a timely manner. They were very polite and extremely skilled. They cleaned up after themselves also! Would recommend this company to anyone. I love how everything turned out - Worth the money.
I had a wonderful experience with Peach painting. My home looks like new. There were a few bumps in the road due to unforeseen circumstances from other work we had done to our place. Russell understood that these things happen and he was able to accommodate us. I will utilize them again in the future for my painting needs.
Highly Recommend! Wow! Just Wow! From the minute I met Russell I knew we would be using Peach Painting for all our painting needs. The estimate was spot on and actually under what I had expected. Ronnie and the crew did a great job and communicated daily with us. The job was perfect and exceeded our expectations. The cookies were just the icing on top!
Fridaynightss07
2023-06-24
They were able to paint my garage quickly! The guys prepped everything correctly, filled in holes, fixed a drywall spot, and made a huge difference in our outdoor space! They weren't the most affordable, but they did do more prep work than the other guys would prolly do, and the job was done on time! Thanks again for a great job!
Great service. The company is extremely professional and easy to work with. I'm very happy with the results.
They did it again. Our second project with Peach painting was amazing. Looking forward to using them for all of our other upcoming painting needs.
Richard Bailey
2023-06-15
Absolutely superb experience. Everything from the quote through post-painting clean up was flawless. Of particular note was the three-man crew - Ronnie, Ricky, and Luis. Not only did they do an outstanding job of painting, but they were exceptionally pleasant, very prompt, and displayed great attention to detail. I can't imagine a better, more caring crew. I will use Peach Painting again when it is time to paint the exterior of the house.
Providing The Best Painting Services In Tampa, Fl
We believe in hard work and honesty to reach the best results. Our highly trained team of experts strives to outperform and over deliver on every front.
Request a Quote Online
Call Now: (813) 966-3909
Quality first
Why choose us
We believe in hard work and honesty to reach the best results. Our highly trained team of experts strive to outperform and over deliver on every front. Our keen attention to detail allows us to strive for perfection, and we never settle for anything less.
We are always grateful to receive customer feedback that applauds our skilled workmanship and superior service— and we're proud to maintain our high star ratings on Google and other review sites.
Get the precision and diligence that your project deserves by choosing our team of qualified contractors. We're standing by to learn how we can help your project, so call or fill out our contact form today.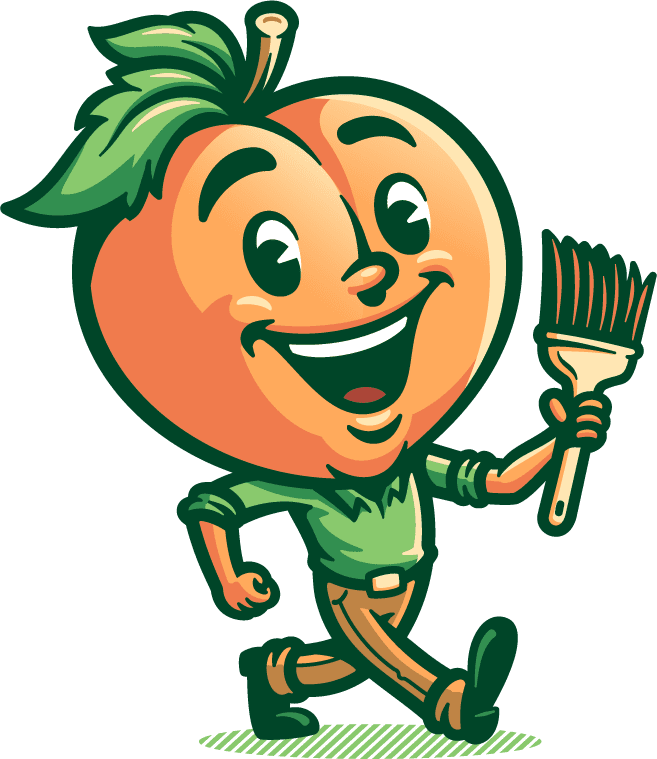 Specialized Painters for Every Job
Our expert painters, refinishers, and color consultants are artists and masters of their crafts. In addition, because we're based in Florida, we know how to deal with the unique challenges that painting in a tropical climate can present.
Fully Licensed & Insured
We're a fully licensed contractor and trusted in the industry to provide top-quality services. This includes being both PCA and EPA Certified. We're also insured to protect your home or property from any unlikely job site accidents.
No Sub-Contractors, You work With US!
Our staff is hired with our proprietary 7-step process that allows us to properly vet our employees. Furthermore, we care about our employees like they too are family. Skilled, happy, highly valued employees = wonderful outcomes for our customers!
Free Painting Quotes & Color Consultations
Our neighbors in Tampa and the surrounding areas can call or fill out our form for a free quote with zero obligations. Know your home is ready for a facelift but having a little trouble deciding on color combos or finishes? Our team of experienced painters can help you choose the right paint, color, and finishes for all your home painting project needs.
Tampa Bay's #1 Choice for Painting Companies!
Whether you need painting or resurfacing services in Valrico, Brandon, or anywhere else in the Tampa Bay area of Florida, Peach Painting Solutions is the company you can trust.
Our mission is to provide unparalleled customer service, coupled with integrity and the highest quality craftsmanship to help you transform your house into a home reflective of your taste and personality.
Transforming our neighbors' homes, one neighbor at a time, through inspiration, teamwork, and honesty.
Honesty • Integrity • Passion • Inspiration • Accountability
For The Best professional painting services in the Tampa Bay area, contact the experts at Peach Painting today!