Tampa Bay Area Painting Portfolio
The #1 Painting Company in The Valrico, Lithia, Fish Hawk, Brandon, Tampa, and Surrounding Area
Get a No-obligation, Free Quote Today!
Welcome to Peach Painting, Tampa's premier residential painting company.
We are proud to showcase our portfolio of completed projects that demonstrate the high-quality painting services we provide to our customers.
Our team of experienced painters have a proven track record of providing beautiful and long-lasting paint jobs for homes of all sizes and styles. We specialize in interior and exterior painting and have experience with a wide range of painting techniques and styles.
Please take a moment to browse through our portfolio of completed projects to see the quality of our work for yourself.
We are confident that you will be impressed with the quality of our work and we would be honored to provide you with a free estimate and consultation.
100% 5-Star Ratings!
What Our Customers Are Saying:
What a great experience! Professional, friendly, and did an excellent job! I have some new interior doors coming and Peach Painting is the company that I will call! Thank you, Russell and all of your painters for a job well done!
dharmesh patel
2022-12-09
Great group of people friendly very polite detail oriented loved the end result of my 2 story house
Erina Valcourt
2022-12-05
The team was on time, quiet and friendly. They fixed little things I noticed right away and had amazing customer service. Carlos was the lead and he was very adamant about making sure we were satisfied. Thank you guys!
Home Fast Funding Inc.
2022-11-23
Russell and his crew did an excellent job on painting our house. They arrived on time at the start of the project and went right to work with pressure washing and masking all of the areas such as windows and doors. They had the house primed and ready the first day. The entire crew was personable and very attentive to what they were doing. They were all very professional and they are all excellent craftspeople. We couldn't be happier with how the house turned out. I have had complete strangers stop in front of the house while I was out doing yardwprk to compliment on how good the house looks. Thank you Russell and Crew!
Peach Painting is highly recommended by me for any of your painting needs. Our house was the 4th one on our block to be painted by Russel. I chose them because of the excellent reviews received from my neighbors. They have experienced and professional crew that all work diligently to get the job done. Fair price quality work and quality sherwin williams paint Thanks Russel Peach painting met or exceeded my expectations. Job well done!
Stephanie Ouellette
2022-11-17
The crew were on time and professional. They were very understanding of our young kids and dog. All in all a great and quick experience. We will hire them again for future projects.
yvonne mariano
2022-10-27
The crew were very professional and pleasant with my family. They went above my expectations. Russell was great also but the crew was very good
Nighthawk_ Predator
2022-10-23
Russell and his team painted the exterior of our home and our shed. From first time meeting him I got the impression that he was very professional. His team was painting our neighbor's home so I approached him for more information. From the quote to the final walk through he was very transparent and his team worked very hard before and after the hurricane to complete the job. We received a quality paint job with a quality product and a 5 year warranty on workmanship to boot. He and the team are prompt, friendly and hard workers. I would call on them in the future for interior painting as well and recommend them to anyone who needs their home painted, inside or out. !!! Thanks Peach Painting!!!
Very responsive, engaging, accommodating, professional and courteous. Knowledge and work product were exceptional
Providing The Best Painting Services In Florida
We believe in hard work and honesty to reach the best results. Our highly trained team of experts strives to outperform and over deliver on every front.
Request a Quote Online
Call Now: (813) 966-3909
Quality first
Why choose us
We believe in hard work and honesty to reach the best results. Our highly trained team of experts strive to outperform and over deliver on every front. Our keen attention to detail allows us to strive for perfection, and we never settle for anything less.
We are always grateful to receive customer feedback that applauds our skilled workmanship and superior service— and we're proud to maintain our high star ratings on Google and other review sites.
Get the precision and diligence that your project deserves by choosing our team of qualified contractors. We're standing by to learn how we can help your project, so call or fill out our contact form today.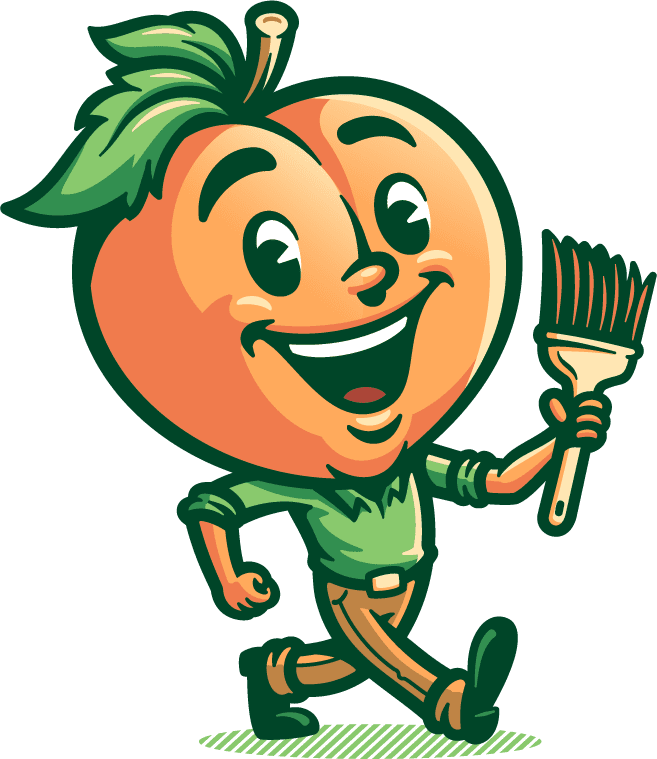 Specialized Painters for Every Job
Our expert painters, refinishers, and color consultants are artists and masters of their crafts. In addition, because we're based in Florida, we know how to deal with the unique challenges that painting in a tropical climate can present.
Fully Licensed & Insured
We're a fully licensed contractor and trusted in the industry to provide top-quality services. This includes being both PCA and EPA Certified. We're also insured to protect your home or property from any unlikely job site accidents.
No Sub-Contractors, You work With US!
Our staff is hired with our proprietary 7-step process that allows us to properly vet our employees. Furthermore, we care about our employees like they too are family. Skilled, happy, highly valued employees = wonderful outcomes for our customers!
Free Painting Quotes & Color Consultations
Our neighbors in Tampa and the surrounding areas can call or fill out our form for a free quote with zero obligations. Know your home is ready for a facelift but having a little trouble deciding on color combos or finishes? Our team of experienced painters can help you choose the right paint, color, and finishes for all your home painting project needs.
For professional painting services in Florida, contact the experts at Peach Painting today!