Bathtub Refinishing & Reglazing
The #1 Bathtub Refinishing Company in Valrico, Lithia, Fish Hawk, Brandon, Tampa, and Surrounding Areas
Get a No-obligation, Free Quote Today!
Experience a Stunning Bathroom Makeover with Cost-Effective Bathtub Refinishing Services
Is your bathtub looking worn, outdated, or chipped? Don't worry – there's no need to replace it! Peach Painting is here to bring new life to your bathtub with our expert refinishing services.
Bathtub refinishing, also known as reglazing or resurfacing, is a process that rejuvenates the appearance of an old, worn, or damaged bathtub by restoring its surface to a like-new condition. The procedure involves repairing any existing damage, such as chips or scratches, preparing the surface by cleaning and sanding it, and then applying a durable, high-quality coating.
This coating not only revitalizes the appearance of the bathtub but also adds an extra layer of protection against wear and tear, extending its lifespan.
Our Bathtub Refinishing Services are perfect for:
Homeowners looking to improve their bathroom's appearance and increase property value
Landlords and property managers who want to enhance the appeal of their rental properties
Real estate professionals preparing a property for sale or open house
Hotel or motel owners seeking to refresh the look of their guest bathrooms
Homeowners with a damaged or worn bathtub who wish to avoid the expense and disruption of a full bathroom renovation
Individuals with a vintage or antique bathtub that they want to preserve and maintain
Apartment complex owners looking for a cost-effective way to refurbish and update their units
Anyone looking for an eco-friendly solution to prevent old bathtubs from ending up in landfills
Bathtub refinishing services are ideal for homeowners, property managers, and real estate professionals looking to revitalize the appearance of a bathroom without the cost and inconvenience of a complete remodel. Whether you're preparing a home for sale, updating a rental property, or simply wanting to give your own bathroom a fresh new look, bathtub refinishing is an efficient and cost-effective solution that can dramatically improve the aesthetics and functionality of a bathtub.
The benefits of bathtub refinishing are numerous, making it an attractive option for homeowners looking to update their bathroom without the expense and hassle of a full renovation. Refinishing is cost-effective, saving up to 75% compared to the cost of replacing a bathtub. Additionally, it's an eco-friendly alternative, as it prevents old bathtubs from ending up in landfills.
We are fully licensed, insured and have a proven track record of satisfied customers. We will work closely with you to ensure that the job is completed on time, within budget, and to your complete satisfaction.
Contact us today to schedule a free estimate and consultation. Let us help you create the bathroom of your dreams!
Enjoy a high-quality finish that Lasts!
The process is relatively quick, with minimal disruption to your daily routine, and the results can be stunning, transforming the entire look of your bathroom.
If your bathtub is showing signs of wear, such as fading, stains, chips, or scratches, and you're not ready for a complete bathroom overhaul, then bathtub refinishing could be the perfect solution for you.
Why Hire A Professional Local Bathtub Painter?
Our experienced and skilled team specializes in bathtub refinishing, a cost-effective and eco-friendly alternative to bathtub replacement. We offer a comprehensive range of services to restore your bathtub to its former glory.
We have the tools and knowledge necessary to get the job done right the first time, without the mess, hassle, and frustration of a DIY project. With Peach Painting, you can relax and let us handle the job for you, ensuring a high-quality finish that you'll love for years to come.
FAQS
Frequently Asked Questions about Bathtub Refinishing:
What is bathtub refinishing?
Bathtub refinishing, also known as reglazing or resurfacing, is a process that restores the surface of a worn, chipped, or stained bathtub to a like-new condition. It involves repairing any damage, preparing the surface, and applying a durable, high-quality coating to create a fresh and revitalized appearance.
How long does bathtub refinishing take?
We use high-quality paint and primer specifically designed for bathtubs, which ensures a long-lasting, durable finish. The refinishing process typically takes between 4 to 6 hours, depending on the size and condition of the bathtub. However, it's essential to allow the new finish to cure for at least 24 hours before using the bathtub again. 
How long will the bathtub refinishing last once it's cured?
With proper care and maintenance, a refinished bathtub can last 10-15 years or longer. The durability of the finish depends on the quality of materials used and the expertise of the technicians performing the refinishing.
Can any bathtub be refinished?
Most bathtubs, including acrylic, fiberglass, porcelain, and cast iron, can be refinished. However, it's essential to consult with a professional bathtub refinishing company, like Peach Painting, to determine if your specific bathtub is a suitable candidate for refinishing.
How do I care for a refinished bathtub?
To maintain the longevity and appearance of your refinished bathtub, avoid using abrasive cleaners or harsh chemicals. Instead, clean your bathtub regularly with a mild, non-abrasive cleaner and a soft cloth or sponge. Additionally, be sure to repair any leaks promptly and use a tub mat with suction cups to prevent scratches and damage.
100% 5-Star Ratings!
What Our Customers Are Saying:
If you're looking for an excellent painting service, Peach Painting is the best! Russell was the absolute best to work with! One of the best customer service experiences I've ever had. Our results were truly an exceptional experience when the above elements were combined. My family was very satisfied and delighted with our purchase. This company has earned a loyal customer. Highly recommend!
Excellent. It was a relaxed pleasure to deal with Peach Painting. Every step was easy, no pressure, fair, and informative. At age 72, I've had good and bad dealings with companies. Personal inspection, the job exceeded my expectations. My free virtual color consultation worked great. They took time to make the job right. I'll be hiring them to do my interior. FYI, my son had an exterior done and mentioned his painter did not paint down to ground level. He was upset about that. I never mentioned this to Peach, but they told me that's what they do in their presentation.
Peach painting was awesome. Russell came out to give me an estimate and was ON TIME, and very HONEST! I signed on with Russell right away. The painters he sent out were two very professional, likable, and extremely hard working guys. A special thanks to Ronnie and Ricky. They work so well together and did a fantastic job on my house. Ronnie and Ricky payed attention to every detail, and made sure no spot got missed. The prep for the job was perfect, thank you Carlos! Thanks to the whole Peach team! Make now mistake this company is a TEAM and they ALL care about the job they do. This is the type of company you want to do business with, not the cookie cutter, you're just a # type. Good job Peach, I look forward to working with you again for all my painting needs.
Tony Rodriguez
2023-04-28
Team was great start to finish. Great work and people. Highly recommend.
I was incredibly happy with my experience with Peach Painting. Carlos did a fantastic job repairing several areas of damaged drywall. Ronnie and Ricky did the painting, they were on time, thorough, and over all pleasant to have in my home for 3 days. They did a great job and were more than happy to address all of my concerns. They were able to correct/coverup/erase several mistake I had made when attempting to paint the home myself. The color consultation with Kelly was a wonderful resource, I was lost on what colors to paint the house, she spent time discussing my options and hearing my ideas, and then helped my choose the best colors and how to make those colors flow. Marie was very helpful and responsive, even driving to my home to drop off paperwork. I met with Russell for the qoute he was incredibly professional and I feel that I received a more than fair price for the quality of work. I have two more painting projects coming up over the next year, and I will absolutely be using Peach Painting.
We just had the exterior of our house painted by Peach Painting. It was a wonderful experience from start to finish. Russell showed up on time, was professional and thorough. Everything was explained before he gave us the quote which was very fair given the amount of work promised. The crews that came out were also professional and kept us informed even as we had to wait a few days to get the color we wanted for our door and porch. They knew we really wanted that color and they made sure we got it. The crew seemed as excited to see the finished product as we were! I must also say the end result was beyond what we expected. We could not be happier! I would highly recommend Peach Painting for any painting you need. We are planning on getting an estimate from them soon for interior painting!
Ronnie & Ricky did a great job with our interior walls, doors & baseboards! Carlos was our cabinet person. They look so good! Things that come to mind for all of them-on time, friendly, focused, attention to detail, worked with a project plan. The company as a whole communicated every step of the way.
These are definitely my new painters for life! The owner Russell was on time, friendly, and communicative before and during my quote visit. He followed through with his takeaways and got my project schedule a day earlier than expected which really helped me out. His team included Ronnie and Ricky and they were just as nice and professional as Russell. They didn't make a lot of noise and respected my home as I do. I am so happy with the outcome and I can't wait to find something else for them to paint. You can tell they love what they do. Great company to do business with!
Peach Painting exceeded expectations, Russell, painting crew, and office personnel were all very professional and on time. I will be calling them for future projects. Great job guys.
Geoff Lockwood
2023-02-25
Great value, on time, friendly professional crew. Will definitely use them again and highly recommend them.
Providing The Best Painting Services In Tampa, Fl
We believe in hard work and honesty to reach the best results. Our highly trained team of experts strives to outperform and over deliver on every front.
Request a Quote Online
Call Now: (813) 966-3909
Quality first
Why choose us
We believe in hard work and honesty to reach the best results. Our highly trained team of experts strive to outperform and over deliver on every front. Our keen attention to detail allows us to strive for perfection, and we never settle for anything less.
We are always grateful to receive customer feedback that applauds our skilled workmanship and superior service— and we're proud to maintain our high star ratings on Google and other review sites.
Get the precision and diligence that your project deserves by choosing our team of qualified contractors. We're standing by to learn how we can help your project, so call or fill out our contact form today.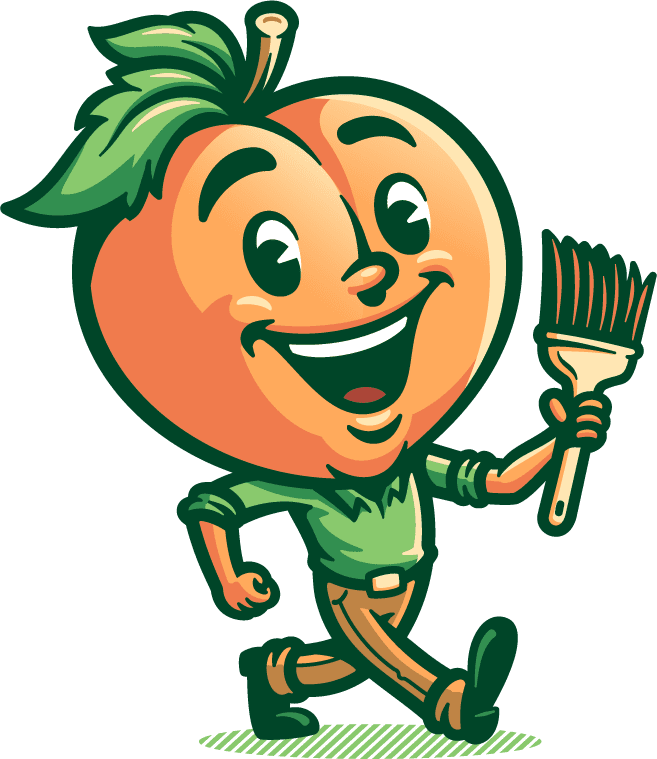 Specialized Painters for Every Job
Our expert painters, refinishers, and color consultants are artists and masters of their crafts. In addition, because we're based in Florida, we know how to deal with the unique challenges that painting in a tropical climate can present.
Fully Licensed & Insured
We're a fully licensed contractor and trusted in the industry to provide top-quality services. This includes being both PCA and EPA Certified. We're also insured to protect your home or property from any unlikely job site accidents.
No Sub-Contractors, You work With US!
Our staff is hired with our proprietary 7-step process that allows us to properly vet our employees. Furthermore, we care about our employees like they too are family. Skilled, happy, highly valued employees = wonderful outcomes for our customers!
Free Painting Quotes & Color Consultations
Our neighbors in Tampa and the surrounding areas can call or fill out our form for a free quote with zero obligations. Know your home is ready for a facelift but having a little trouble deciding on color combos or finishes? Our team of experienced painters can help you choose the right paint, color, and finishes for all your home painting project needs.
Tampa Bay's #1 Choice for Painting Companies!
Whether you need painting, refinishing, or resurfacing services in Valrico, Brandon, or anywhere else in the Tampa Bay area of Florida, Peach Painting is the company you can trust.
Our mission is to provide unparalleled customer service, coupled with integrity and the highest quality craftsmanship to help you transform your house into a home reflective of your taste and personality.
Transforming our neighbors' homes, one neighbor at a time, through inspiration, teamwork, and honesty.
Honesty • Integrity • Passion • Inspiration • Accountability
For The Best professional painting services in the Tampa Bay area, contact the experts at Peach Painting today!