Exterior Painting Services
The #1 Painting Company in Valrico, Lithia, Fish Hawk, Brandon, Tampa, and Surrounding Areas
Get a No-obligation, Free Painting Quote Today!
PREMIUM Exterior PAINTING SERVICES
Welcome to Peach Painting, your top choice for exterior painting in Tampa and beyond. We offer dependable and expert painting solutions for residential and commercial properties in Tampa, Brandon, Plant City, Riverview, Valrico, FL, and surrounding areas. 
Our seasoned painting crew is well-equipped to improve your property's exterior, using only premium quality paints and materials to ensure a durable and attractive finish capable of withstanding Florida's weather conditions.
Our exterior Painting Services Include:
House painting
Shed & structure painting
Stucco repair & painting
Wood siding & shingle painting
Vinyl & aluminum siding painting
Deck & fence staining
Brick painting & limewashing
Railings, trim, & fascia painting
Power washing
Free color consultations
Peach Painting knows that each client's needs and tastes are different, which is why we offer a diverse selection of colors and finishes. Serving Seffner, Lakeland, Citrus Park, FL, and the surrounding areas, our color consultants are here to help you pick out the ideal hues for your space while providing specialized advice on paint types and finishes.
As a fully licensed and insured company, we've built a strong reputation based on customer satisfaction. Our commitment is to work hand in hand with you to complete the project on schedule, within your budget, and to your full happiness.
Contact Peach Painting today at (813) 670-8766 to arrange a FREE estimate and consultation. Allow us to help you beautify your property and boost its worth!
Why Hire A Professional Exterior Painter?
FLawless Pro Paint Finish
Minimize Costly Future Repairs
FAQS
Frequently Asked Questions about exterior Painting:
WHO IS THE BEST EXTERIOR PAINTING COMPANY NEAR ME IN TAMPA, FL?
If you're searching for the best exterior painting company in Tampa, FL, and surrounding areas like Temple Terrace, Sun City Center, and Town N Country, we're the team you can trust. We bring expertise, quality materials, and customer-centric service to every project, ensuring your home looks better.
Reach out to us at (813) 670-8766 to schedule your FREE estimate and consultation.
HOW MUCH DOES EXTERIOR PAINTING COST?
The cost of exterior painting can vary depending on several factors such as the size of the area to be painted, the type of paint used, and the condition of the surfaces. It's best to get a customized estimate for the most accurate pricing.
Call us today at (813) 670-8766 for a FREE estimate tailored to your specific needs.
WHAT ARE THE BENEFITS OF EXTERIOR PAINTING?
Painting the exterior of your home delivers multiple advantages. It instantly enhances your home's curb appeal, making it more attractive in your neighborhood. The process also serves as a protective layer against various weather conditions, thereby extending the life of your home's exterior materials.
If you're considering selling, a fresh coat of paint can increase your home's market value. Moreover, routine painting can help you catch minor issues like leaks or rot before they escalate, saving you money and hassle in the long run. Exterior painting is a worthwhile investment for both aesthetic and practical reasons.
HOW OFTEN SHOULD YOU REPAINT YOUR HOME'S EXTERIOR?
The need for a new exterior paint job varies, but generally, you need to repaint every 5 to 7 years. Factors like the paint quality, local weather, and home conditions can all affect this timing. To stay on top of it, consider an annual professional check-up to evaluate the paint's condition and perform minor maintenance, which can prolong the life of your paint job.
HOW LONG DOES IT TAKE TO PAINT A HOME'S EXTERIOR?
Painting the outside of your home is not a one-day affair. A smaller home in decent shape might take just a few days, whereas a larger, more complex job could stretch over a week.
Ready for a new look or need professional advice? Give us a call at (813) 670-8766 to schedule your FREE estimate and consultation.
Over 100 5-Star Reviews!
What Our Customers Are Saying:
Providing The Best Painting Services In Tampa, Fl
We believe in hard work and honesty to reach the best results. Our highly trained team of experts strives to outperform and over deliver on every front.
Request a Quote Online
Call Now: (813) 670-8766
Quality first
Why choose us
We believe in hard work and honesty to reach the best results. Our highly trained team of experts strive to outperform and over deliver on every front. Our keen attention to detail allows us to strive for perfection, and we never settle for anything less.
Get the precision and diligence that your project deserves by choosing our team of qualified contractors. We're standing by to learn how we can help your project, so call or fill out our contact form today.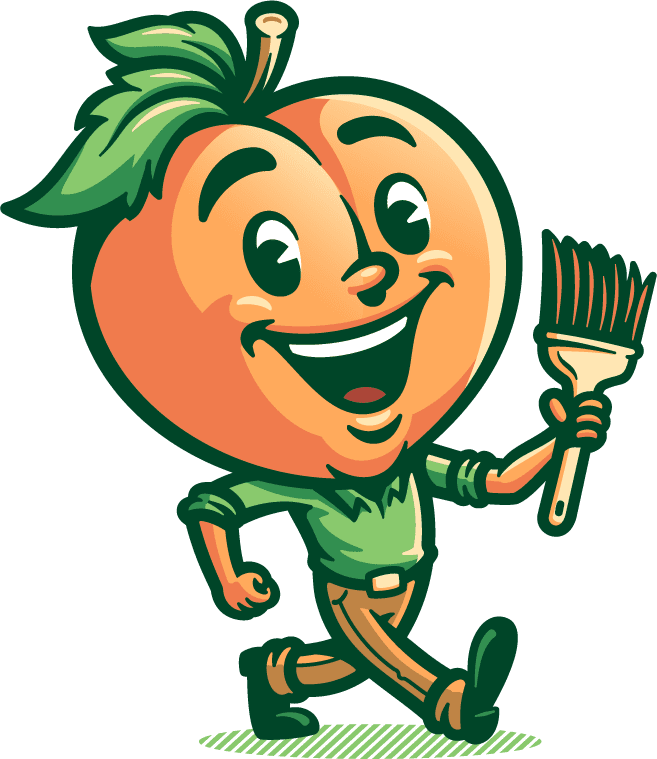 Specialized Painters for Every Job
Our expert painters, refinishers, and color consultants are artists and masters of their crafts. In addition, because we're based in Florida, we know how to deal with the unique challenges that painting in a tropical climate can present.
Fully Licensed & Insured
We're a fully licensed contractor and trusted in the industry to provide top-quality services. This includes being both PCA and EPA Certified. We're also insured to protect your home or property from any unlikely job site accidents.
Free Painting Quotes & Color Consultations
Our neighbors in Tampa and the surrounding areas can call or fill out our form for a free quote with zero obligations. Know your home is ready for a facelift but having a little trouble deciding on color combos or finishes? Our team of experienced painters can help you choose the right paint, color, and finishes for all your home painting project needs.
The Proof is in our Stellar Reputation
We are always grateful to receive all customer feedback. Especially when we hear about our skilled workmanship and superior service being appreciated and reccomended— and we're proud to maintain our high star ratings on Google and other review sites.
Tampa Bay's #1 Choice for Painting Companies!
Whether you need painting or resurfacing services in Valrico, Brandon, or anywhere else in the Tampa Bay area of Florida, Peach Painting is the company you can trust.
Our mission is to provide unparalleled customer service, coupled with integrity and the highest quality craftsmanship to help you transform your house into a home reflective of your taste and personality.
Transforming our neighbors' homes, one neighbor at a time, through inspiration, teamwork, and honesty.
Honesty • Integrity • Passion • Inspiration • Accountability
For The Best professional painting services in the Tampa Bay area, contact the experts at Peach Painting today!